Spyderbat Flags
Continually colors the Spyderbat Behavior Context Web with risk.
Spyderbat identifies suspicious activities as they occur, adding 'flags' to Spyderbat's Behavioral Context Web.
Spyderbat's detections cover the attack tactics in MITRE's ATT&CK Matrix for Linux and Kubernetes.
Add your own detections from third-party systems to see their findings in context with preceding and subsequent activities to get the full picture.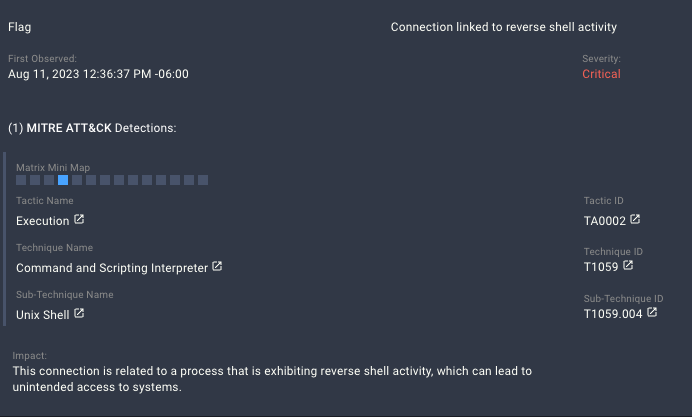 Spydertraces
Automatically chains together attack indicators based on their causal relationships.
The Behavioral Context Web automatically connects suspicious activities together, even if separated across systems, user sessions, and long periods of time.
Each red circle in the screenshot indicates one or more Spyderbat Flags set on the corresponding process or network connection.
Immediately see the current progression of the attack with its origination point, even if weeks prior.
See the full forensic details exactly as it occurred even across ephemeral containers no longer available or in a changed state.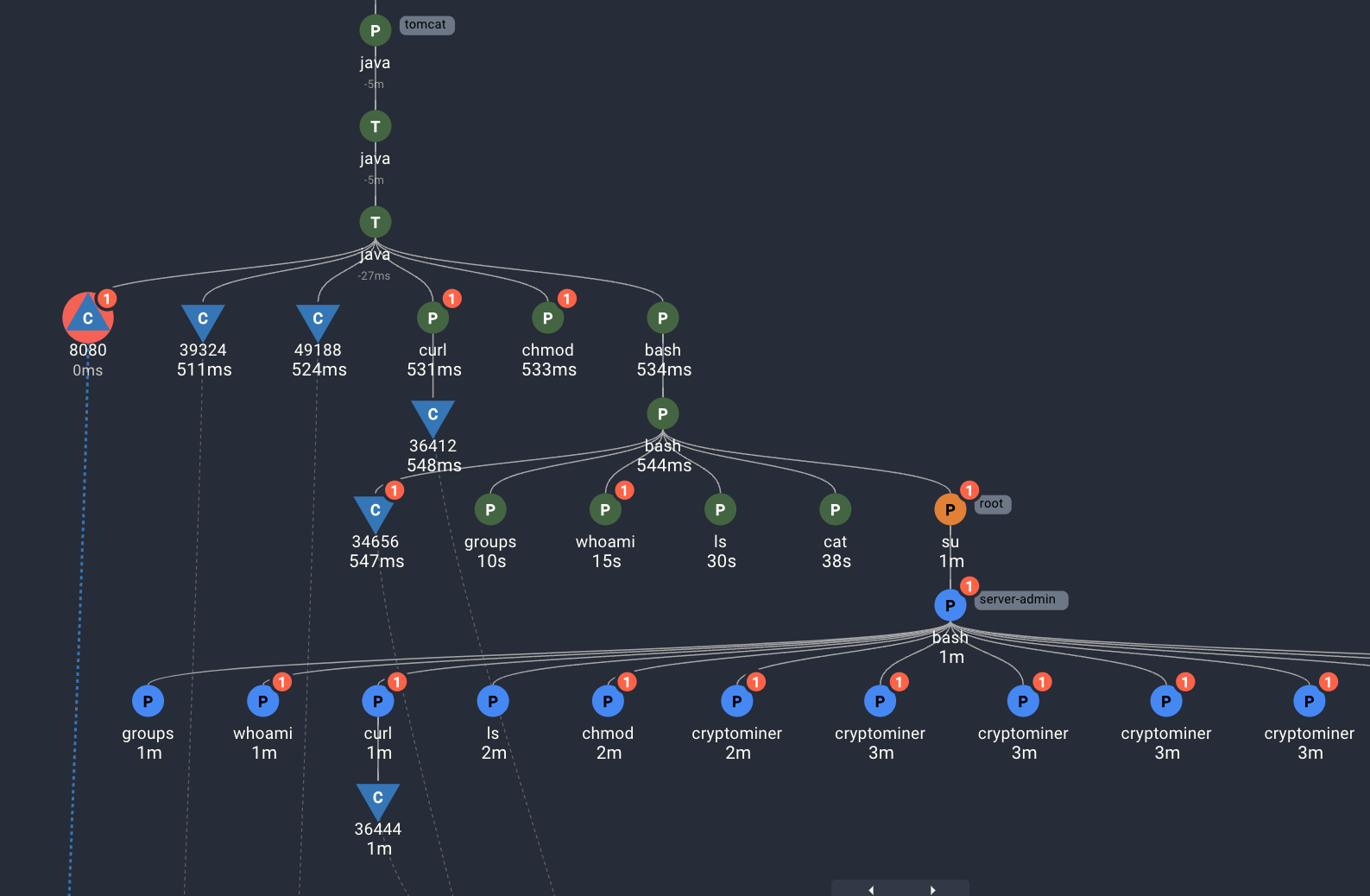 Spyderscores
Reassesses the risk of a Spydertrace with any new activity.
Spyderscores account for the number of flags, the variety of flags, flag severity, as well as depth of activity and environmental factors.
Spyderbat scales to monitor thousands to tens of thousands of Spydertraces simultaneously, acting as a watchdog to take action the moment a Spyderscore shoots up.
Only this approach reliably catches

Low-and-slow attacks.
Malware (e.g. Ransomware, Cryptojacking) with long, random wait times.
Subversive backdoors.
True zerodays.