SecOps throughout the Software Development Lifecycle
Spyderbat continually visualizes what's happening at runtime within and across Cloud and Container workloads, providing automated root cause of security and operations issues, preventing missed attacks, and enabling you to automate your approach to security in the Cloud through: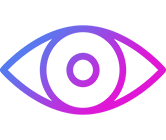 Automating Visibility
eBPF enabled visibility within and across workloads
Go beyond logs - Spyderbat's Behavioral Web continuously assembles eBPF data by what caused it for a stateful understanding of activities in fast-moving containers and workloads, from integration to your production environments.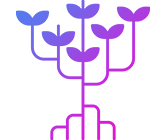 Automating Root Cause
Crush 'Mean time to Resolution' for immediate and complete resolution
Like a DVR, playback your runtime applications and user activity for real-time and historic visualizations that resolve issues in minutes, not days. Spyderbat's Behavioral Web lays the foundation for pinpointing the root cause of issues with near-zero digging.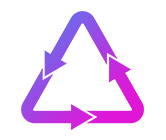 Automating Actions
Close the loop with APIs & integrations that just work
Automation requires accuracy. Spyderbat enables automated actions by adapting to your environment for high fidelity observations and low friction integration into your cloud tooling and GitOps culture.

READY TO SEE SPYDERBAT IN ACTION?
Automate your SecOps with Spyderbat.
Get instant visibility to what is happening and protect your cloud-native environments.