Signatureless detection of compromised VMs and Containers
No matter where an attack starts, Spyderbat's signatureless detection means early and accurate recognition with the tools to contain and mitigate.
Spyderbat's trace-based analytics identifies true attack behavior by scoring sequences of activity instead of relying on faulty correlations.
No more digging through multiple cloud provider logs - get the complete picture with Spyderbat's Behavioral Web.
Catch 'low-and-slow' attacks that span user sessions, systems, and even long periods of time (months).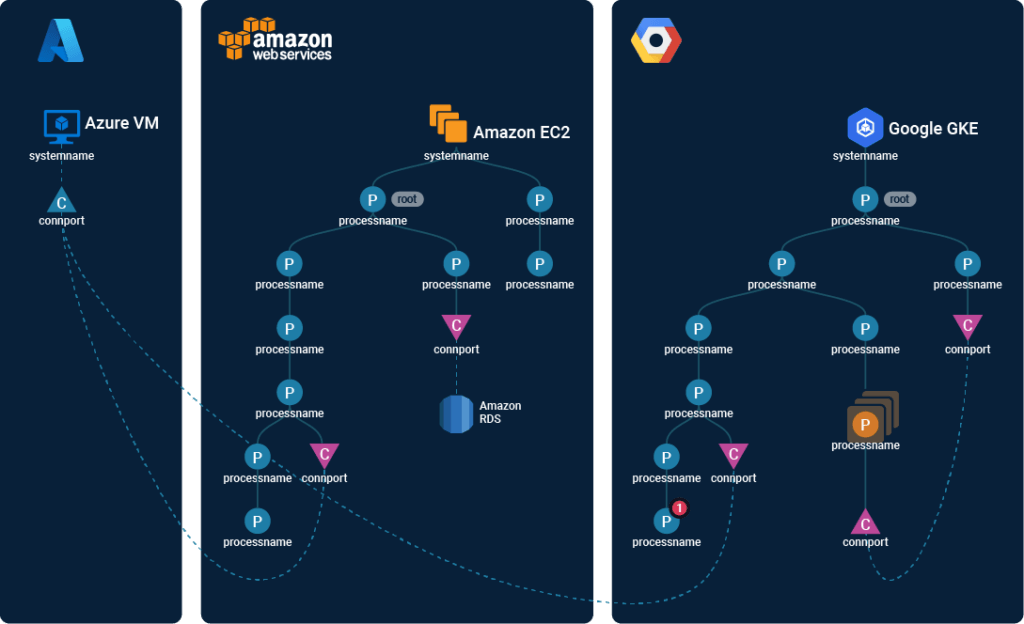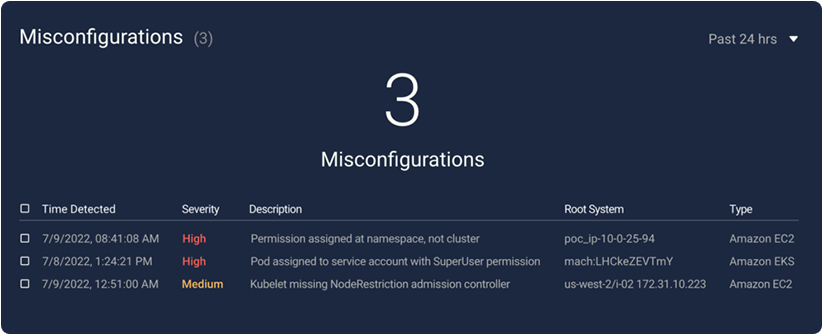 Detect and instantly root cause misconfigurations and errors
Spyderbat automatically profiles workload behaviors to recognize drift, preventing errors from becoming production uptime risk.
Take the right action at the right time - e.g. notify developers of drift in pre-prod and take automated actions in prod.
Immediately get the who, what, where, and how of issues.
Protect yourself from supply chain attacks by detecting unexpected changes in third-party components.

READY TO SEE SPYDERBAT IN ACTION?
Multiple Clouds, One Spyderbat
Protect all of your cloud-native environments, no matter which and how many cloud provider you use.