See Kubernetes in a whole new light
Instantly gain granular visibility of what is actually running within and across your containers and clusters.
Like a DVR for Kubernetes activities, get an accurate picture of container activity at any point in time.
Without trawling through logs, go back and analyze a container's activity that is no longer around.
Deployed via a simple Helm chart, even across complex K8s environments.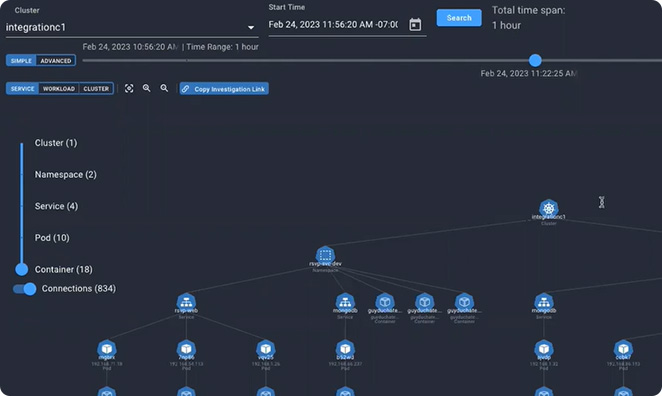 Prevent undesired container behaviors and stop attacks
Spyderbat simultaneously recognizes drift from known-good workload behaviors while also continuously identifying real attack indicators.
Recognize drift when it occurs from automatic profiles of your workloads runtime behaviors.
Stop real attacks by automatically chaining together attack techniques even if separated by systems, users, and long periods of time (months).
Protect yourself from supply chain attacks by detecting unexpected changes in third-party components.

READY TO SEE SPYDERBAT IN ACTION?
Protect your K8s environments
Prevent misconfigurations and threats. Detect and block attacks. Gain greater visibility while enabling automation.