Flashback
Instant root cause
Like a DVR, playback your runtime applications and user activity in interactive visualizations to resolve issues in seconds, not days.
Eliminate the pain of scanning logs to determine the source of service interruptions and attacks.
Stop finger pointing by automatically pinpointing root cause.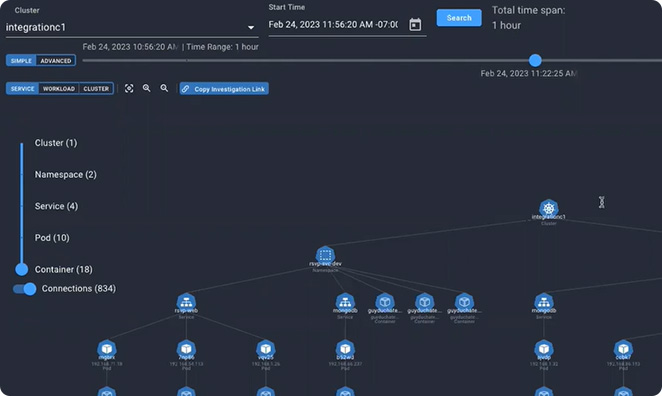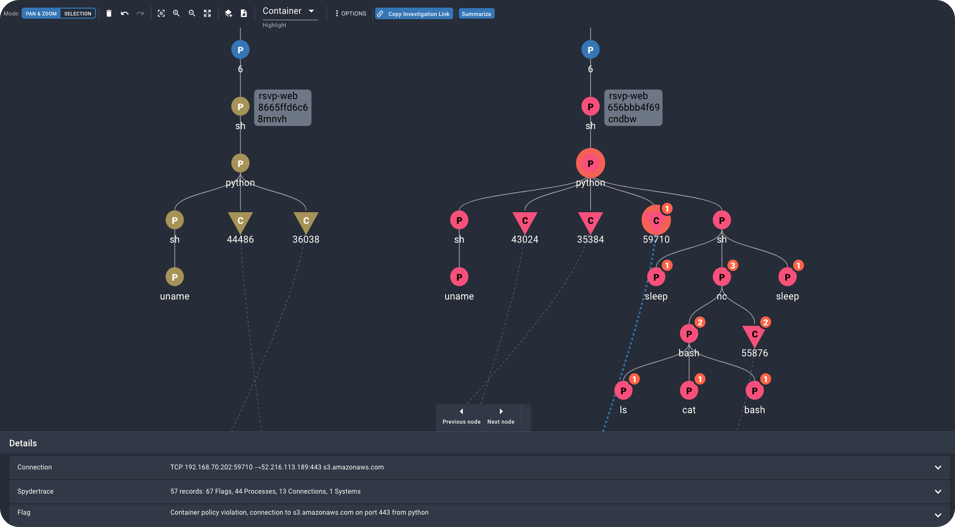 Guardian
Detect application drift
Spyderbat's Guardian continuously compares running applications against prior versions to recognize drift, providing the insights needed to take instant action and get your application back on track.
Stop misconfigurations, supply chain compromise, and new, evasive attacks.
Maximize uptime and development speed while staying secure.
Scout
Detect attacks without alert overload
Scout accurately recognizes attacks by automatically chaining tactics and suspicious behaviors together. Using Spyderbat's Behavioral Context Web, Scout exponentially reduces false positives without missing attack indicators.
Stop attacks targeting known and even unknown vulnerabilities, including:

Malware, including Ransomware.
Crpytojacking.
Zero-Days.
Stolen credentials and insider threats.

Recognize threats early with detections mapped to MITRE ATT&CK tactics to gain a full understanding of scope and entry.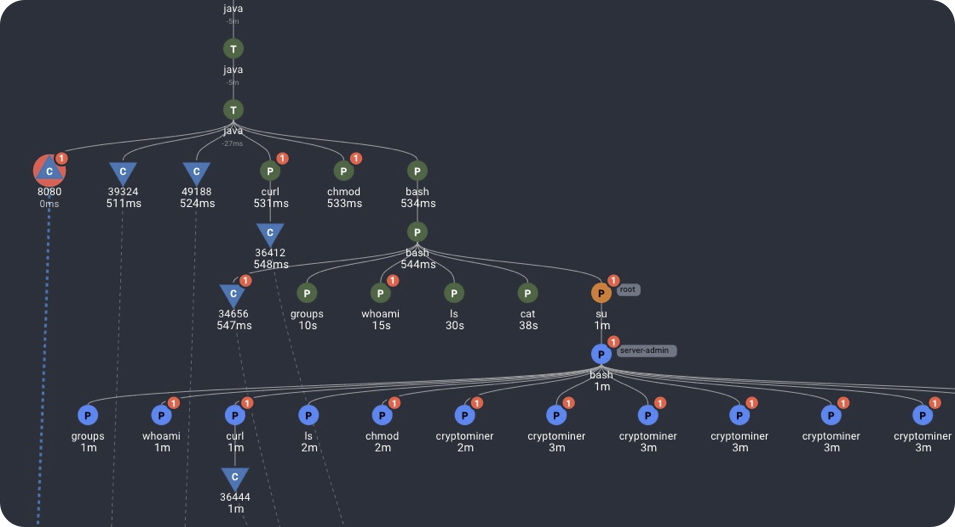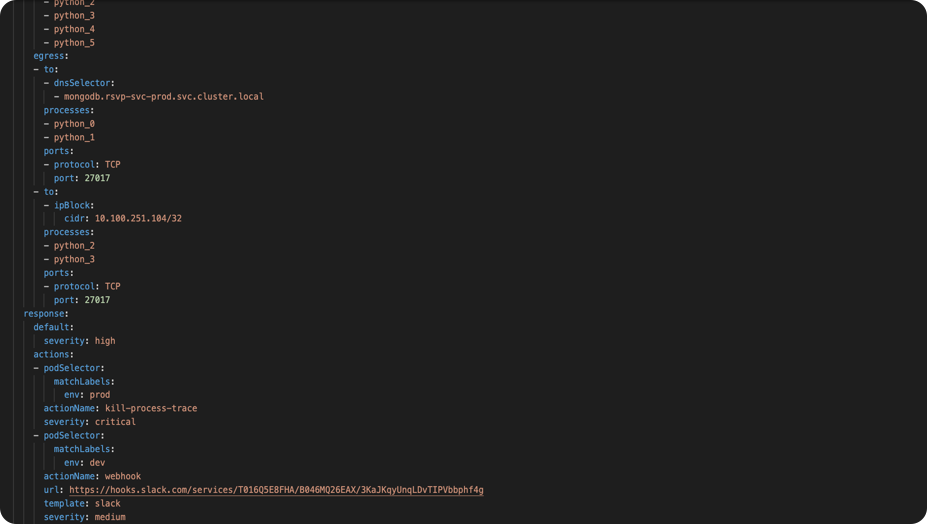 Interceptor
Minimize response time and maximize uptime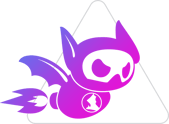 Programmatically stop threats, block errors, an d notify the right teams at the right time. With Interceptor, take automated actions from insights raised by Guardian and Scout.
Minimize interruptions and work the way your team wants to work.
Low friction integration with existing cloud tooling and GitOps culture.

Spyderbat Labs
Cloud-native threat research
Spyderbat Labs performs threat research to produce ongoing actionable intelligence updates to the Spyderbat platform.
Instead of relying on individual Indicators of Compromise (IOCs), Spyderbat Labs develops detections mapped to the MITRE ATT&CK Matrix
Labs findings power the Spyderbat Behavioral Web Engine to connect causally-related detections, and recognize emerging attacks accurately.
Seeing is Believing
See how Spyderbat transforms threat response for cloud native app runtime